About recreation center
Just 4 km from the capital of Belarus, within walking distance from the Minsk Sea, we invite you to enjoy the fabulous nature and clean air, to relax from the city bustle in our complex "Ratomka".
Sport and recreation facilities of the FPB "Ratomka" offers its guests everything that is necessary for a full-fledged comfortable individual, family and corporate recreation, as well as organizing solemn events of various scale, holding business seminars and meetings, presentations and conferences, and sports events.

The infrastructure and service of the complex allow you to spend time around the clock. At your service are modern equipment, a free guarded parking lot and WI-FI.
Hotel rooms
28 comfortable rooms: 26 Standard and 2 Suites
Double accommodation in a cozy room with a modern bathroom. Each room is equipped with LED TV, refrigerator and shower.
Special comfort, tranquility and additional conveniences were prepared for guests of VIP-rooms. A modern or classic interior with a fireplace, an exclusive design and a royal bed.
Daily rent of cottages
3 two-storeyed cottage
Cottages are equipped to accommodate from 8 to 12 people. A modern kitchen, a guest room with a fireplace and karaoke, a furnished terrace with a barbecue are ideal for family holidays or meetings with a small company.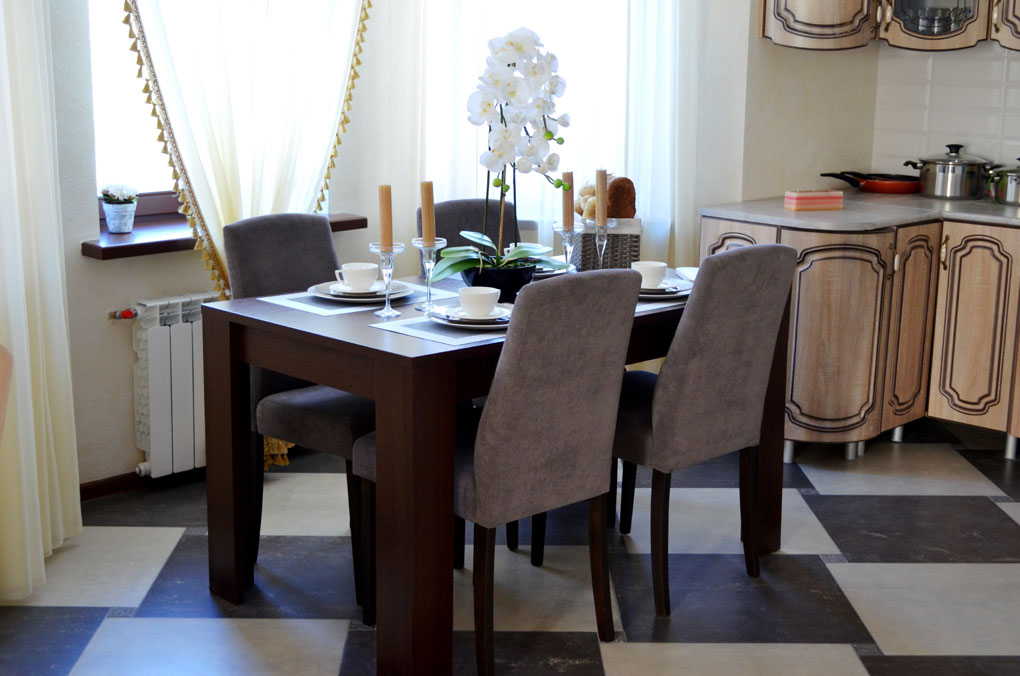 Restaurant and small banquet hall
Capacity up to 100 people
Our restaurant is a great place for a romantic evening and a business meeting, a corporate party and a festive banquet, a business seminar or a presentation.
A variety of cuisine, the quality of food and service, an unusual interior will please and pleasantly surprise even the most demanding guests.
For negotiations or recreation of small companies are pleased to offer you a special small room with a capacity of up to 14 people.
Russian billiards and pool
Separate VIP room with Russian billiards
Enjoy your favorite game now at any time of the day. The spacious hall is designed for one company, and music, darts, restaurant and bar services will be an excellent addition to your wonderful evening. Also in the common area of the pool and karaoke.
Rotunda for the ceremony
A place for outbound registration on the shore of the Minsk Sea
A non-standard approach to the most important events - the offer of a hand and heart or a solemn wedding ceremony.
The rotunda can be decorated or left as it is - in two cases your celebration will turn into a fairy tale. In addition to your day: bright sunrises and romantic sunsets, a covered gazebo for a buffet table and a walk on the ships.
Boat trips and motor boats
2 ships with a capacity of 40 and 80 people, boats "Berkut"
A holiday, a romantic walk or just a break from the city bustle in the "open sea" near the city - yes, it is possible. "Boat trip" restores strength, inspires, always gives unforgettable impressions and pleases with magnificent photos.
Love speed? Rent new motor boats from us!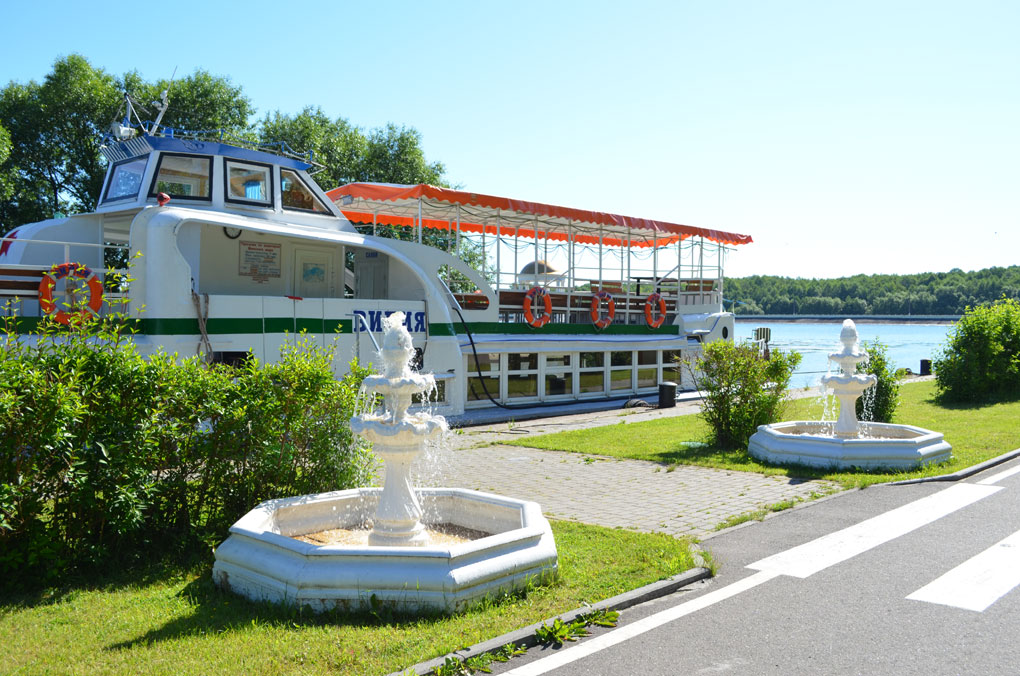 Conference hall 60 seats
The main purpose of the room is the convenience of providing your guests with visual and auditory information. The hall is a transformer and seating can be organized based on the format of the event. At your service screen with the ability to broadcast presentations from the laptop, flip chart, Wi-Fi.
For the participants of the events are provided services for catering: coffee breaks, lunches, dinners, receptions, banquets.
Sporting activities
Rental of glades for recreation, professional football field, volleyball court
Part of the corporate departure for the city or relaxation after a working week, conduct training or competition.
We are happy owners of a professional field with a natural surface, a volleyball and a children's playground.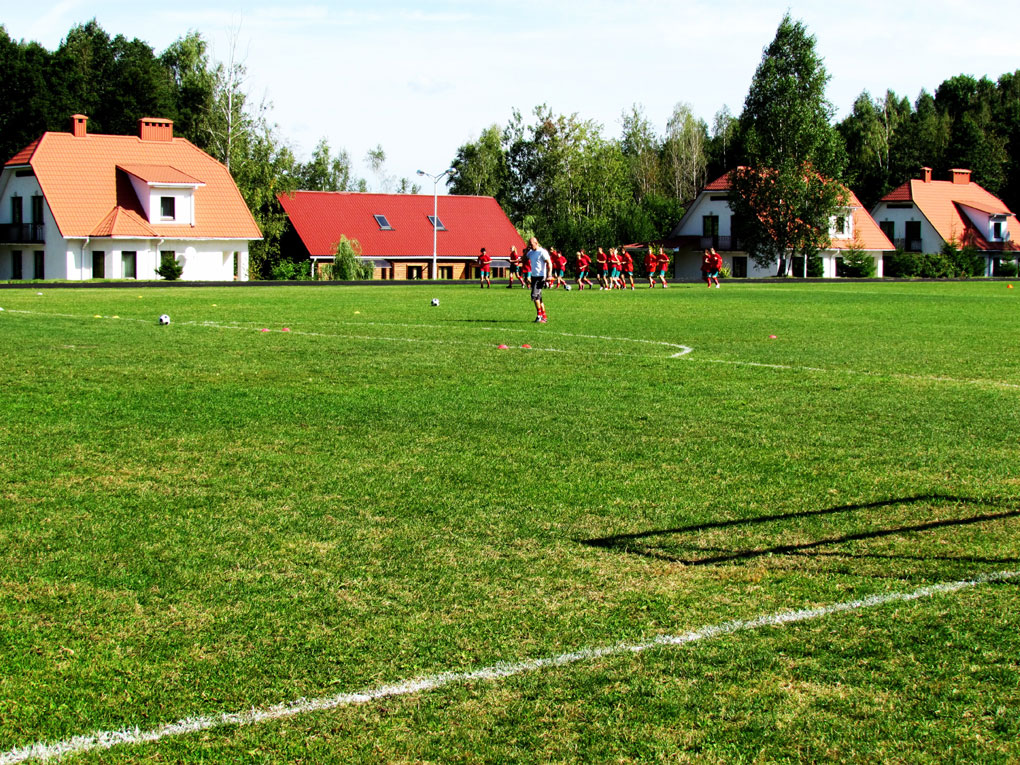 SPORTS AND RECREATION COMPLEX «RATOMKA» - PLACE WHICH YOU ALWAYS SEARCHED FOR.
Any of your events will be held at a high level and leave only the most pleasant memories.
For the last year of work of the sports and fitness facilities of the FPB "Ratomka" we were visited by recommendations and more than 30% of the guests returned again. For our entire team, this is an indicator of the excellent result of a great job and the best reward.

We want to give people positive emotions, create pleasant memories. We try to become a friend and reliable partner for every guest.




I personally want to thank all our customers who believed in our strengths and trusted us. Thank you for your understanding and patience, if not all the moments in our work have been established, - every day we work hard to match the high level of service. Special thanks for your thanks and recommendations - they help us to become better

We are improving and developing for you.

Andrei Vladimirovich Rudenko
Principal
Guest Reviews
Find out the opinions of our guests
794
Guests reccomend
to rest with us!
Hotel rooms, indeed, are those that are stated on the site. Clean and cozy, the double room was with bathroom, new plumbing. The room has a flat-screen TV, a new refrigerator, a table, two chairs and two beds.
Reception is open around the clock. Very friendly girls sincerely try to leave only the most positive impressions and they succeed)) A kettle, iron, hair dryer, tea / coffee can be taken from them at any time of the day.
Given the cost of the room, - the hotel has exceeded all expectations.
Thanks to all the staff of the recreation center "Ratomka" for organizing the holiday!
We rented two cottages for a day and ordered a banquet in the restaurant. In the fact that they chose the right place, we were convinced at the booking stage. From the first call it was clear that people who know and love their work work. Received full consultation on all services and facilities of the complex. When I came to see the place, I was once again convinced that the staff could be relied on.
And I was not mistaken! Quickly, clearly and with understanding responded to requests. Thank you!
Thank you very much for such a pleasant walk on the motor ship on the Minsk Sea! It was fun, warm, unusual, comfortable, safe and spiritual!
This walk has brought us all together in recent months, we had a wonderful day! Be sure to come back again!